Upholstery Cleaning
Professional Upholstery Cleaning in Worcester
Your Reliable Upholstery Cleaning Service in Putnam, CT
In addition to being dirt and dust magnets, furniture and other upholstery are a breeding ground for illness-causing germs, pesky allergens, and offensive odors. At Carpet Revolution Steaming, our professional cleaning services eliminate harmful substances and restore the once-beautiful appearance of your furniture. Safe to use on your favorite loveseat, couch, sectional, ottoman, accent chair, or curtains, our revolutionary steam-based system cleans without harmful soaps, shampoos, or detergents. Our upholstery cleaning technicians use non-toxic cleaning agents that are safe to use on all fabrics, yet powerful enough to repel dirt and remove even the toughest pet and food stains.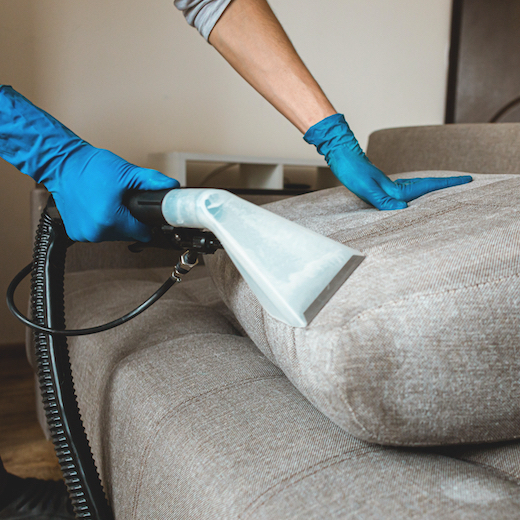 We'll Make Your Upholstery Look New Again
Superior to traditional soaps, the upholstery deep cleaning agents we use are applied to the upholstery using a low-pressure spray – gently loosening embedded dirt and cleaning the material. The emulsified dirt is then removed and disposed of, leaving only the clean extraction water. The water then dries quickly while leaving no residue behind. This process prevents any damage that could be caused by over- wetting, giving you the look and feel of clean, odor-free upholstery. To put your mind at ease, our technician will even do a spot test before they start cleaning just to be sure. Request your free price quote today!
Restores appearance "like-new"

No harsh or toxic chemicals

Safe on all fabrics

Eliminates unpleasant odors

Fast drying times