About
A Little About Us and What We Do
Your Carpet & Upholstery Cleaning Service in Worcester, MA
Established in 2013, Carpet Revolution Steaming is a full-service carpet, upholstery, and tile and grout cleaning company. Our portfolio of residential and commercial services also includes disinfecting and sanitizing, water restoration, floor stripping and waxing, and natural stone floor power washing. Fast, experienced, and dependable, our trained technicians use the latest, safest methods and advanced equipment to keep homes and offices clean, refreshed, and germ-free. Whether you have a single home or multiple business locations, our mission is protecting your investment and those inside by providing the highest quality deep cleaning services possible. At Carpet Revolution Steaming, your total satisfaction is job one!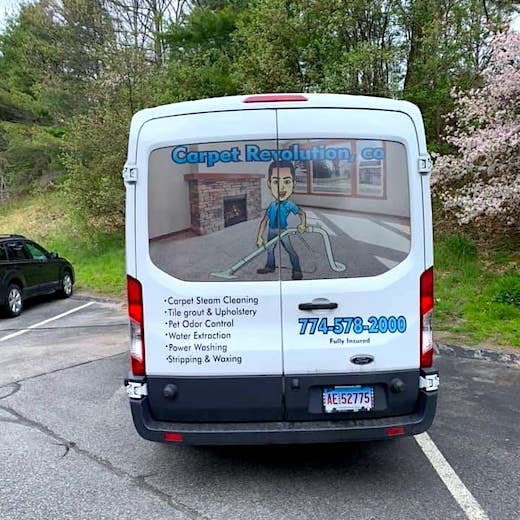 Because a Clean Space is a Healthy Space
At Carpet Revolution Steaming, we believe that a clean space is a healthy space. Whether it's restoring your stone floor's look with a power wash treatment or removing unwanted water from the premises, our courteous professionals go out of their way to respect your property and time while there. Completing hundreds of projects over the past three years has allowed us to perfect a client-focused formula that's seamless, reliable, and hassle-free. For your added protection, we are licensed and insured, and provide free detailed price quotes up front. In the end, no deep cleaning job is too big, too small, or complex for us!
We proudly serve residential and commercial customers within a multi-state area that includes Connecticut, Massachusetts, Rhode Island, and Florida. Delivered from a single location in Worcester, MA, our services are available in Putnam, CT, Providence, RI, and Orlando, FL.