Stripping & Waxing
Your Local Floor Stripping Service in Worcester
Top-Rated Floor Stripping & Waxing in Putnam
Although hardwood flooring is known for its longevity, maintaining its luxurious appearance requires routine upkeep and maintenance. Foot traffic, ground-in dirt, and spills can all take a toll on your once-beautiful hardwood floors. When your hardwood floors have seen better days, contact the floor stipping and waxing experts at Carpet Revolution Steaming. Our hardwood flooring professionals offer affordable cleaning and restoration solutions for a wide-variety of flooring types, including oak, maple, hickory, cherry, walnut, ash, and bamboo. Once our trained technicians are through, the hardwood floor at your home or business will look as stunning as the day it was installed!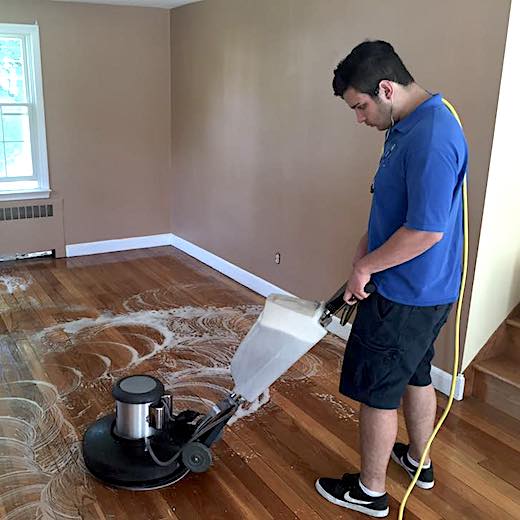 Beautiful Hardwood Refinishing Services in Providence
Although a DIY hardwood refinishing job might sound like a good way to save money, the resulting amateur sanding mistakes can damage your flooring – not to mention breathing the unhealthy fumes and dust. While taking great care to protect you and your property, Carpet Revolution Steaming can professionally refinish your hardwood floors using advanced sandless equipment. First, we'll deep clean your floor's surface. Next, our technician will prepare the surface using an exfoliating machine specific to your species and type of flooring. They will then apply a new wax finish based on your preference (satin, matte, sheen, etc.), greatly improving the aesthetics of your home or business!
Residential or commercial floors

Avoid amateur sanding mistakes

All hardwood species

Access deep cleaning

Variety of flooring finishes available