Tile & Grout Cleaning
Your Tile & Grout Cleaning Team in Worcester
Top-Rated Tile Floor Cleaning Services in Putnam, CT
Is the tile floor at your home or business always dirty? Are you thinking about replacing it? Unfortunately, mopping your tile floor with traditional cleaning products spreads soil around your floor's surface, removing only what sticks to your mop or cleaning device. When you want to promptly get your tile surfaces looking their best, call the tile and grout cleaning experts at Carpet Revolution Steaming. Ideal for ceramic tile floors, backsplashes, countertops, and showers, our revolutionary cleaning process uses non-toxic cleaning agents to safely remove soil and restore the color of your grout. Contact us today to request a free price quote!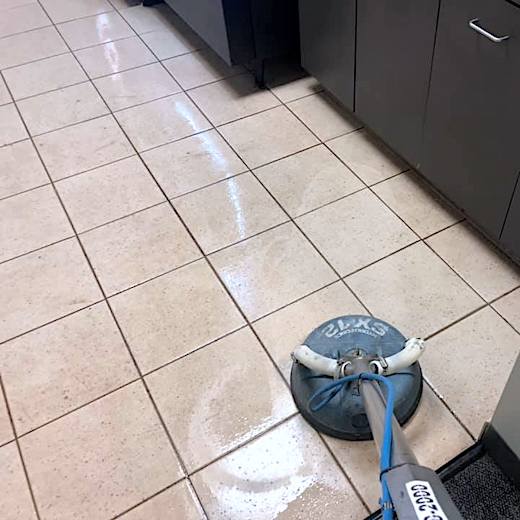 Professional Shower Tile Cleaning in Providence, RI
When it comes to your formerly bright tile surfaces, spending countless hours scrubbing your grout lines is no way to spend your weekend. Thanks to our powerful, truck-mounted unit and unique cleaning system, the trained technicians from Carpet Revolution Steaming will clean your floor and surfaces without leaving any dirt-attracting residues behind. When they are finished, your tile floors and hard surfaces will be restored to a "like-new" appearance – giving you more free time to do something you enjoy. Do your hardwood floors need to be stripped and waxed? The experienced professionals from Carpet Revolution Steaming can expertly handle that too!
All ceramic tile surfaces

Residue-free process

"Like-new" appearance

Restores original color

Targets hard-to-clean grout lines